Win or Lose: The New York Football Giants Biggest Questions
As my former teammate, colleague, employee, and one of my best friends @robwhite44 pointed out in his introductory blog I am a big time Giants fan. I wouldn't say that I am a die hard fan because to be completely frank, I am on my third year of being a true fan. I have always somewhat liked the Giants being that I am from New Jersey, but it wasn't until the 2016-17 season that I had enough. While sitting watching football on Sundays I felt left out of the Sunday Pre Game Banter (Wow, what a titular moment). Steelers this, Panthers that, Jaguars, Redskins and the rest of them. I had it. I declared my allegiance and became a full time, put on my hard hat and get to work Giants fan, and despite not a lot of wins, I haven't looked back.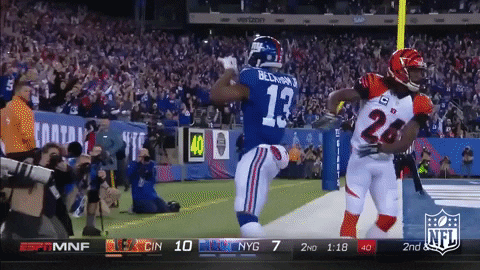 The point of this blog isn't to tell of the story of my fandom, rather to discuss something only losers can discuss. Tank or Win?
I had a discussion with my cousin the other day about this and before we go into the details, I want to just make you aware of a few things. 1) He is very fat, so please just keep that in the back of your mind. 2) He dropped out of college 3) He believes Khalil Mack is, and I quote: "Way better than Aaron Donald." None of that really matters but I just want you to know that as I dive in.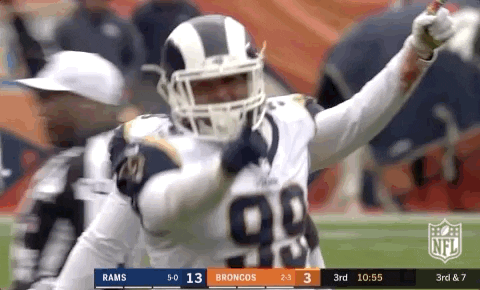 When I asked him about the prospect of supporting tanking for a better draft pick in the upcoming draft class, he almost spat up his fast food. He thought it was the most preposterous thing he has ever heard. It was almost like I said "You know a Big Mac for lunch everyday isn't that good for you."
"Tank the season? For what?" "Well," I said very calmly, "we can get the QB from Oregon on account of Eli sucks." This is when he lost it and proceeded to unsuccessfully convince me that Eli is a Top 10 quarterback in the league and what we need is a better line. While, I don't disagree that the Giants need a better line, I would like to strongly point out that a immobile Eli falls down as soon as a defender crosses the line of scrimmage. I know the draft class isn't great, but at least a QB who can make just one person miss and make an accurate throw would be a step in the right direction. Ehhhem. Justin Herbert.
His other argument was wins and losses. He did concede that the season is all but over, with the small mathematical chance they get in, but we both know it's over. He tried to argue that a better record would entice Free Agent's to come to New York. On the line, on defense we could use some help sure, but I think any logical Free Agent looking at the Giants team sees the potential they have with a few fixes. Some minor, some small, but I truly believe the Giants team is not that far away. Guess what Cousin, those Free Agents could be those fixes. They want money first, winning second. The Giants have 6 wins in the last 2.5 years, and this may be biased, but I do think they are a few pieces away from being a strong contender in the NFC.
The conversation didn't really go much further. He is one of those guys who talks over you and doesn't even think about changing his mind. If he thinks the sky is red, have a fun time convincing him otherwise because you can't. So it kind of died down and while I still would like a better pick, I get it a little. But don't tell him.
I didn't go into the discussion fully set on my views, I was opened to having my mind changed, but I do stand by my beliefs. When I watch a game, I get extremely happy when something good happens, then after a few moments, I realize what's it for though, they are still going to not make the playoffs. But at the end of the day, isn't that life?
Follow: @teejayfrancis @pgbanter