Unless You're on A Subway, Its Impossible to Jerk Off In NYC
I won't lie, its been cold out here in NYC. When you first move to New York, all the buzz is about how easy it is to get laid. Here's something they don't tell you though, it's not easy, there's just more people. More people means more people for both sides, it doesn't mean you automatically acquire the confidence and suave vibe of Leo DiCaprio. So if you are one of those insecure pussies who is too scared to introduce yourself and try to get laid, I have news for you. You're not going to get laid.
Unfortunately, that describes me. So I haven't gotten laid in a little while, I am on a cold streak as they call it.
Which of course brings me to my major point, something I have been tossing around in my head for some time: It's extremely hard to jerk off living in a city as an adult.
First of all everything is close, the walls are paper thin. Why does that matter? Well you ever been in a place where there are people? Well, they can hear you. For example; I might be enjoying a random weekday evening at my apartment, roommates not home and I decide to do a little research on something that caught my eye. Research leads to a google search and like a Pavlovian dog, a google search leads to Pornhub. I didn't even want to end there, it was instinctual. So now, on Pornhub alone in my apartment, seemingly alone in general, I decide to wank it. But hold on, my neighbors decide to argue over who is a 'badder bitch,' Cardi or Nicki. Not only do I hear the gay couple next to me arguing, I know they can hear me jerking it to straight sex. So that embarrassment leads me to turn down the volume, and while the job still gets done, it's not the same. I have to recreate the sex noises that I have acquired throughout my career. The only problem, the length doesn't match the 10 minute video, so like a Vine, I just play those 6 seconds over and over. It can't be done, but it's an annoyance.
MEME ALERT: When you know you are home for a while though….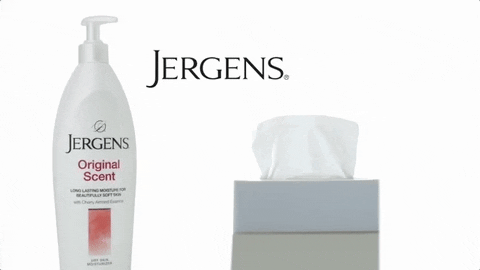 Second you don't know you roomates' schedule. Remember in college when you had a schedule to stick to. Not only that, you knew the exact time, place, class and professor your roommate had? Knowing the professor was key. If they had one of those cool professors who would teach for 20 minutes and send you off for the day, you know you had to start at the very top of the hour. Anyway, in college knowing your roommates schedule schedule, allowed you to develop your own jerk off schedule. A little ritual you would have knowing that every M,W,F from 10-11 it was just you and Lisa Ann.
Living with roommates who work, we all pretty much have the same Groundhog Day-esque schedule. 9-5 we are all out of the house and we come home after that to complain about shit the others don't care about. We sit there, politely pretending to listen, but we really just can't wait to talk about how your commission could have been 3x what it is, but due to a weird company flaw, you got screwed.  What are you going to do, get home and say alright guys, I have to go in my room and lock the door for a little. No you have to hope that when your get home, no one is there. A 800 square foot apartment all to myself. An apartment so small I could jerk off in my room and my roommates at the same time. The problem is you don't know when anyone is coming home. They could come as soon as you cum. You could be climaxing and all the sudden hear that dreaded key turn only to be scarred for life, needing that key turn sound to orgasm. It's a dangerous game but if done quick, something that could be accomplished.
P.S. for this paragraph only. I loved in college when they would put up signs about masturbating
Thirdly, there really is no third, but I feel like if someone was to just skim this seeing three points would really make an argument as opposed to just two. So the third point is just reimagining the above in congruency.
Imagine trying jerk off as quick as possible, not knowing when your roommate and friend since HS may pop in looking to talk to you immediately about his day; while also hearing the screams and yells of those on the street; on top of hearing why Cardi B is the more popular artist at the moment… not of all time, but right now Cardi takes the cake.
Its hard, but something I have grown accustom too.
There is one caveat. There is a place where if you have the audacity to jerk off in this location, I am sure it comes easy to you and thats the subway, a totally different story. If you are on a subway and you think "I should jerk off right now" (which for the NYC lay folk, happens a lot) then obviously your day must not be going that well, and for the most part no one in the general public will say anything to disturb you. You have the right, no, you deserve to jerk off. You had a tough day, do your thing man. Not only that, but no amount of people, noise, schedules whatever is going to stop this lunatic squirrel from getting his nut. None.
So yeah its been tough in NYC. I haven't met too many women and more importantly I haven't had the opportunity to jerk off in the comfort of my own home as much as I would like.  The city that never sleeps, or as I like to call it, the city that never cums.