Welp, its here. The day has arrived.
Since the end of August we have all been stuffing our faces under the guise that summer is light years away. We've all been getting that extra side of fries, adding that extra fluff promising ourselves we will lose it before beach season. Not even on purpose either, we got fat because of who we are. We're sports fans and we were in the midst of the greatest time of the year for sports. And as any true sport junkie knows, sports is only truly complete with shitty, heart clogging food and beers. From August to the end of March Madness every weekend is: destroy the body, empty the bank account with ill-advised bets, watch sports until your eyes turn red, repeat.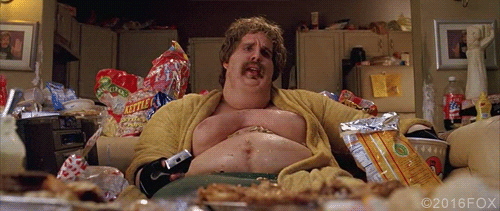 Sadly, peak season as I like to call it, is done. It's over. So the question becomes, now what?
Just to repeat, we are now entering the absolute worst time of the year. It's too hot, you never lost the weight from last summer so taking your shirt off is now more difficult than before, you're as pale as when your 'lock of the century' lost by 15 points and everyone at work is going to need an explanation, but worst of all, there are no good sports to follow. Sure over the summer there are a few things to look forward to, just so happens not many of them are watching sports.
As we enter into this dark, extremely difficult time, I wanted to write this to share my thoughts on the upcoming months, letting the reader know some of the sporting events to look forward to. Most importantly I want everyone to know, we are all in this together.
Golf
Huge golf guy here, so I am not shitting on golf at all. I love it. I love to play it and honestly even more so watch it. We have the Masters coming up this weekend, followed by the other 3 majors and a few other fun tournaments. It's all great, but from a fans perspective, there is just a different feel to the golf season. There is no real flow to golf, there is no season filled with ups and downs and storylines as juicy as Antonio Brown. Every tournament is a one time thing. The biggest questions that surround the golf season are things like is Tiger officially back, who is the worlds #1, did Brooks Koepka really sleep with Paulina and is that the reason why Dustin Johnson hurt his back at The Masters two years ago. These are all questions we can get behind but besides that every tournament is really just a weekend event we get to pay attention to loosely.
Baseball
Please. Baseball sucks. Don't worry, I played baseball my whole life, so I can say that. Living a life of baseball, I feel extremely confident saying that baseball is by far and away the most boring sport to watch. The dog days of summer baseball make for a good night if you're going to go to the game, but to sit in your house, watch baseball and pretend to be entertained on game 57 is borderline psychotic. Summer has so many distractions: no school, the beach, days off from work, sweating through all of your shirts and underwear, etc. and while we are all figuring out how to get from point A to point B without looking like you jumped in a pool, MLB smartly sneaks in their season so we can all just get to the postseason. Baseball starts in October for me.
NHL Playoffs
Ok, as a guy who has no experience playing and little experience watching, I will concede, Hockey Playoffs are the best. At this point thats cliché to say, but guess what hater. I don't care about being cliché if it's true. Nothing like that horn in OT. This is the one bright spot sports fans have in this dark time. #GoDevs
NBA Playoffs
Seriously? TV's #1 hit drama series, the NBA, has turned into a league of Kardashians. I am more interested in what Kevin Durant tweeted from his burner account than I am who won the 1 vs. 8 series in the East. Plus, I bet any third grader on the street could tell you who will win this years Championship, for what seems like the 17th time in a row.
UFC
I love UFC but again like golf, no real season just a few fights here and there that are electric and thats about it. I for one will probably watch some of the non PPV fights but I like UFC more than the typical fan. So for the average guy, unless McGregor is in the octagon, probably not a huge draw.
Random Events
Hot Dog eating contest, Cornhole, Frisbee, Spikeball. These are all on ESPN. The Worldwide Leader in Sports puts these events on their channel during the summer. This alone should tell you all you need to know about summer sports.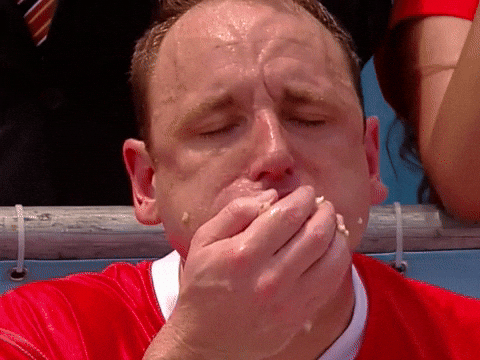 Ohh and don't get me wrong, I will be watching as much sports as I can. It's just a different feel.
So buckle up, eat less, drink more, get that maintain that body you call your summer bod, and just sit back waiting until football comes back like the rest of it. Be Patient. It will all be over soon.
*Screw it have the burger, this year is a wash. Just get back in shape for next Summer 2020.